Plumbing Repair Services
Adelio's is a state certified plumbing contractor (Plumbing License: #34283). We work with both residential and commercial clients for their plumbing repairs.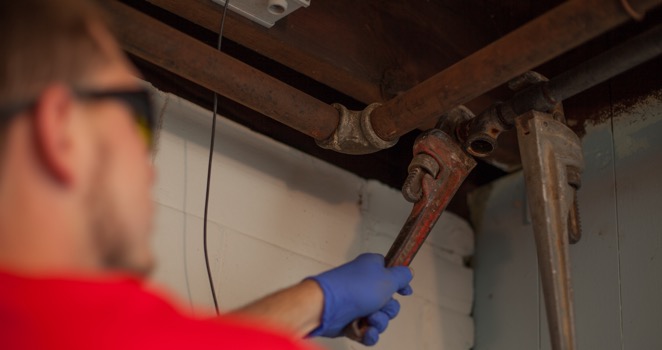 We work directly with several commercial properties and property management companies to handle their plumbing repair needs on a recurring basis. Plumbing repairs are performed for apartment buildings, single-family and multi-family homes all over Northeast Ohio. As requests come in, we dispatch one of our experienced plumbers to the job site to diagnose issues. Homeowners or property managers will be advised of service costs prior to work being performed.
Our plumbing repair services include but are not limited to the following:
Faucet and Toilet repair and replacement
Re-piping water supply lines and drain lines during remodeling
Replacement of sewer and vent stacks
Installation of cleanouts for snaking and televised sewer inspection access
Individual drain cleaning and main sewer line cleaning
Sewer Jetting and televised sewer inspection
Sump pump replacement
Hot water heater replacement
Certified backflow testing for water service and sprinkler lines
Request your free estimate